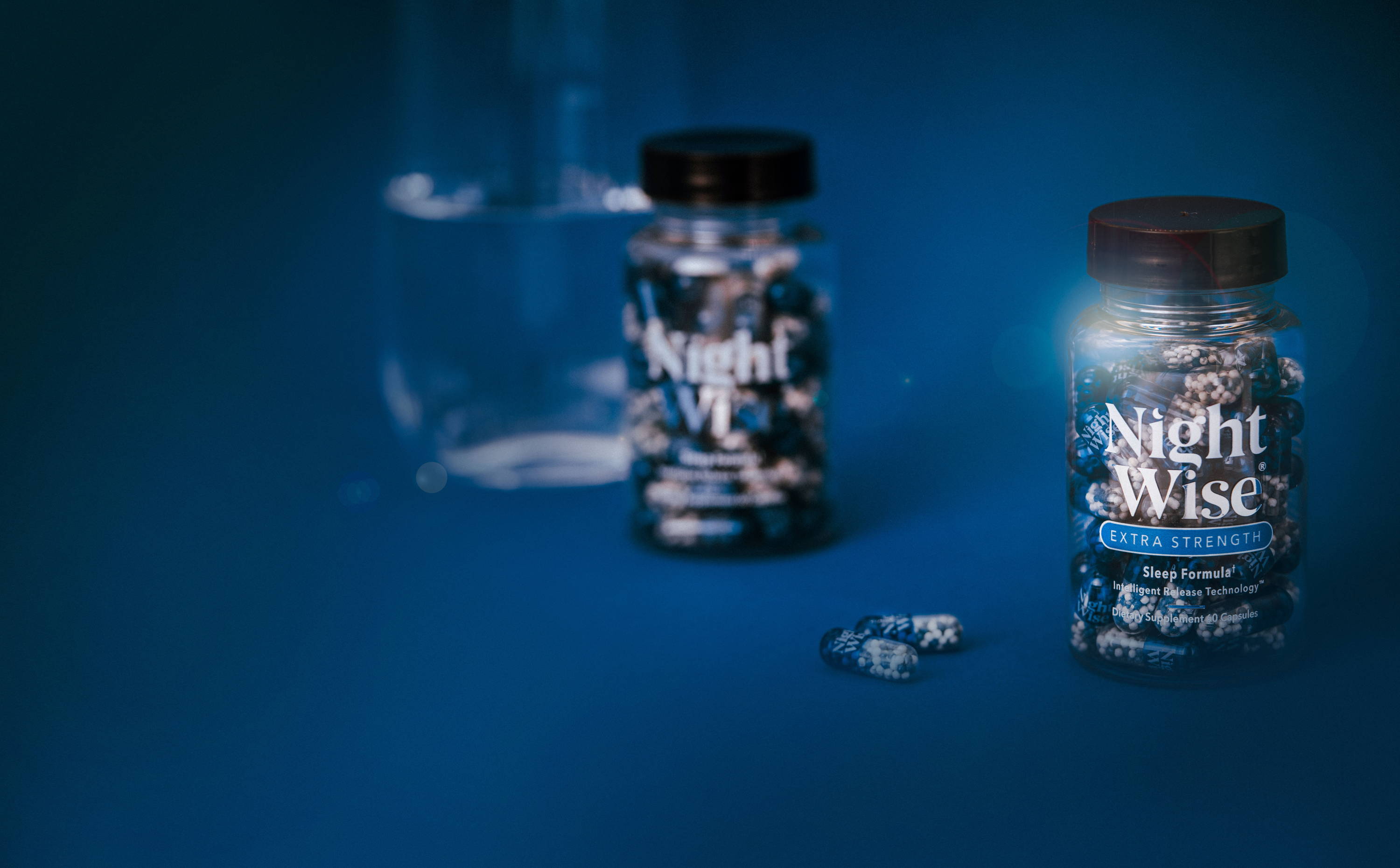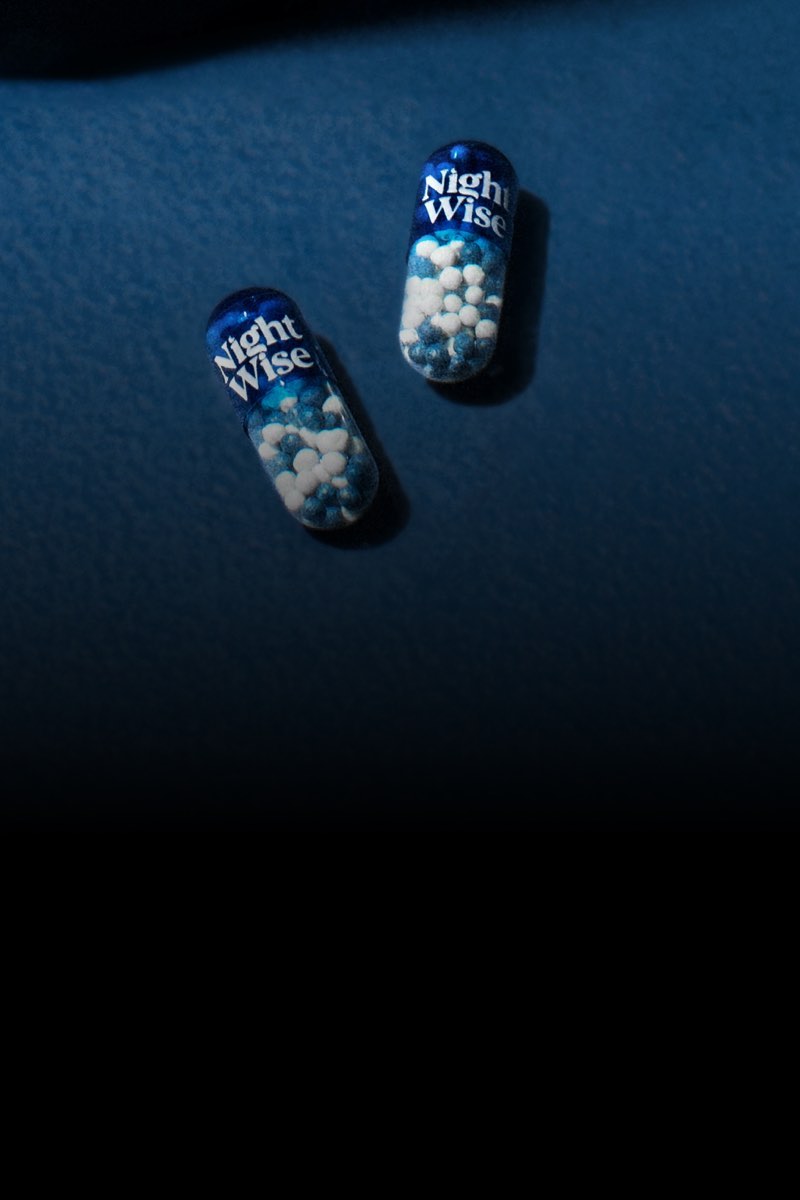 Join the Sleep Conscious.
Save 25% on your first month of restful sleep.
Trusted ingredients,
intelligently delivered.

Introducing Intelligent Release Technology™. Those beautiful beads in each capsule help you slip into sleep and deliver the perfect dose of trusted ingredients throughout the night. The beads are released using a unique 3-phase system that works with the body's natural sleep rhythms to help with restorative sleep.
What is restorative sleep?

Restorative sleep is an active process in which your body goes through crucial stages of repair and renewal. The ingredients in NightWise promote this type of sleep by helping you fall asleep, reduce occasional sleep interruptions and improve sleep duration.
HR MIN
UNTIL BEDTIME
SLEEP WELL
We get it. You've been burned by sleep aids before. And we know that a lot of the all-natural ones work about as well as natural deodorant. But if you sleep with us, you'll be a believer come morning.